BREAKFAST TALKS 27
Belgian Groen Party Leader
MEYREM ALMACI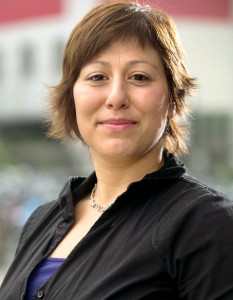 Life story, Political Career and Success Tips
Date: 21 March Saturday
Time: 10.00 – 13.00
Location: Fedactio (Rue des Palais 27 – 5 Bruxelles 1030)
Price: 8 €
Language: Turkish
European Professionals Network (EPN) and Golden Rose will proudly host Flemish Groen Party Leader Meyrem Almaci as guest speaker at the 27th Breakfast Talk. Having actively being involved in the Groen, Belgium's Flemish-speaking Green party steadily increasing its share of votes with successful environmental and social policies, for a considerable length of time, Almaci is the first person of Turkish origin to become the leader of a political party in Belgium. You are kindly invited to this talk in which the Groen leader will share her success story, political career and success tips following an open-buffet breakfast.
Program
10:00-10:30 Registration
10:30-11:30 Open Buffet Breakfast
11:40-12:30 Talk
12:30-13:00 Q&A Session
Brief Biography of Almaci
Born in Belgium in 1976, Meyrem Almaci has obtained master's degree in comparative cultural science at Ghent University.In 2000, she founded the Agalev section Sint-Gillis-Waas and became councillor in the same year. She has taken part in research projects about migrants' educational success at the Vrije Universiteit Brussel and the Katholieke Universiteit Leuven.
In 2006, she moved to Berchem where she has become the district councillor. On 10 June 2007, Almaci was elected into the Belgian Chamber of Representatives and she has been the leader of Groen!
Report of the Event
Belgian Groen Party Head Meyrem Almaci made an inspiring talk on her life story, how she made her journey to becoming the leader of a political party that garners an increasing share of support for its environmental and social policies at the 27th Breakfast Talk on March 21, 2015. Almaci said Belgians of Turkish origin are often encouraged to pursue vocational education and training, but she fought her way to graduating from a university. Perseverance and working hard have been the key elements for her success, she underlined. Almaci also noted that her family and the community she grew up in have been the driving force behind her rise to the position she has now. "As citizens of non-Belgian origin, we also have the responsibility of contributing to our country. My aim is to bring positive changes to the country and community I live in. I disagree with the idea 'the duty of the opposition is to oppose.' We all should make contributions and solution suggestions," the Groen leader stated. For those who wish to pursue career in politics, Almaci suggested asking themselves the questions of 'What do I want to change in the society?' and 'Which political party do I feel close to?'